Branding + Identity
DEFINE A VISION FOR TRANSFORMATION
​
We get a charge out of being the matchmaker between you and
your client.
​
Brands are psychology and science brought together as a promise, rather than simply an icon or trademark. Products have life cycles, while brands outlive products. Brands convey a uniform quality, credibility, and experience. Brands are valuable. It takes time to build a brand strategy that will become a household name.
​
We define your brand identity, values and help you create a core message on which everything else rotates. We define your brand's strategic positioning in the market which helps you put your stake in the ground as your ownable position.
​
Assess what level of brand effort needs to be initiated: refresh or rebrand? Define the needed architecture. Create governance, build out the art, and define channels where you will find that dream client. Invest in your team for buy-in of the brand personality and heart. They need to be enthusiastic brand ambassadors.
Brand Design services offered:
Define Brand Values + Vision
//Core Brand Message/Story
//Strategic Brand Positioning
//Prospect Persona Research
//Define Positive Affinity
//Naming: Brand/Products/Services + Taglines
//Logo/Identity Design + Architecture
//Brand Strategy/Performance/Foresight
Branding Mood Boards
Brand Build-Out + Launch
Brand Governance
//Brand Culture + Coaching
//Brand Governance/Style Guidelines
Brand Culture Coaching
//Build Ambassadors Internally
These are "quick look" areas for those that are skimming
CATCH THE EYE, GRAB THE HEART
​
You want to live the promise you make in your messaging. As in any growing relationship, you must be truthful, transparent, and approachable. How you engage can make a difference in whether or not you are able to get your prospect's attention and keep it.
​
Create a brand strategy to engage your prospects. Your brand purpose is to help, educate, and nurture in every way you can until that client is cognizant of not just "who" you are, but your "what" and heart as well.
​
Did you know that 94% of customers are likely to show loyalty to a brand that offers complete transparency? Or that 73% of consumers love a brand because it has proven helpful? Add that to the fact that brand consistency is 3.5 times more likely to generate excellent brand awareness than those with an inconsistent brand presentation. That is the core of The HEART Principle. Love the client in all the ways they've never been loved before.
THE CLIENT YOU CAN BEST SERVE
Finding the client you can BEST serve is your goal. Appeal to those that you know you can "rock their world" because you understand their struggles. Study the market insights. Choosing a target doesn't mean you can't market to others too, but ideally, you define the prospect where you can be the most successful.​ We help you define who that should be and where to find them.
​
Go through all of your past clients and figure out which ones were the best, the most enjoyable, your loyal cohorts that have allowed you to shine and do what you do best. They are the "client you can best serve." Reach out and reconnect.
NAMING + TAGLINES
Branding your business includes the name of your company. Your name may possibly be the most important decision you'll ever make about your business. The name tells customers and prospects not only who you are but your personality as well. A good name needs to resonate with your audience. The best names affect emotions. This response is more important than the intellectual one. Why? Because nobody buys because of logic and reason, they buy how the purchase makes them feel or how they perceive others will respond.
THE IMPORTANCE OF THE LOGO IN BUSINESS BRANDING​
​
When you're considering all the branding strategies that go into building a business, creating a logo might not seem like a top priority. However, your logo is the first impression, the identity you project. It serves as the cornerstone of your entire brand. If your logo is not professionally produced, it may lessen your credibility. Think of it as the clothing of your business, are you wearing a suit or flipflops?
At NLC, we create a kick-a** visual expression of your identity and define a supplementary architecture that carries through the spirit and "why" of your company. By incorporating scientific analysis of every color, every line, emotional triggers, and linguistic biases, NLC can help you exploit the best of what makes you so desirable and different than your competitors. In the end, you will have an agile brand that works on multiple platforms, has meaning, is easily identifiable, memorable and most of all, respectable.
AKA — THE "BRAND FAMILY"
Parent/Master Brand: The parent company is the main entity and all other brands are derived under that umbrella. (ie: FedEx)
​
Child/Sub Brand: Are services/products produced by the parent brand or sold in conjunction but have their own personality. They favor the parent brand but are not twins with it. If there are multiple child brands, then just like a real family, most will have resemblance to the parent and each other but are not twins. (ie: Apple products)
​
House Brands: Sometimes if there are a great group of individual products, the visual link may be a bit more extreme but there are still some common elements.
​
Endorsed Brands: This one is a bit harder to explain, there is a master brand who owns a series of linked brands that stand as one. (ie: Marriot Hotels)
​
Hybrid Brands: A little of this, a little of that. A master brand that has a chip off the old block, but the other kids look like mom was having an affair. They are each their own entity but report to the primary master brand. (ie: Coca-Cola, Sprite. etc,)​
The brand architecture is key to a consistent and recognizable presence in the market and organization is mandatory.
BRAND GOVERNANCE
The brand logos + elements + style + messaging that support your brand story, the heart of what you do and why, absolutely must align. To keep your brand as intended, it is imperative that the totality of your brand is protected from distortion and misuse. A Brand Governance/Style Guide depicts the brand use-parameters that are necessary for continuity.
BRAND DESIGN STRATEGY, BUILD-OUT + LAUNCH
Most marketing and design agencies charge for every minute and click they make. NLC thinks it is more important to build "smart-art." We intentionally repurpose art by pre-planning and curating pieces that can be used in multiple places and on multiple platforms.
We build the visual and interactive touchpoints with awareness and care. From print to digital, every project should have parts that can be foundational templates for future work.
Brand strategy planning allows foresight on how the brand pieces will be used. Pre-planning can dramatically increase your ROI since you will not need to recreate the wheel for every project. We collate projects and art elements into an organized, retrievable library for your business objectives and enhance your brand benefits.
​
It is simply intelligent to plan ahead and repurpose as much
as possible.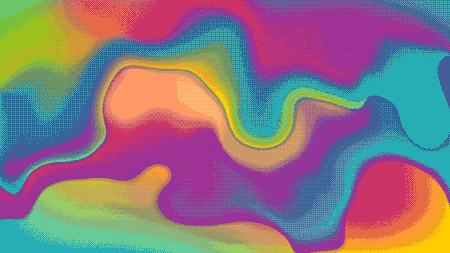 There is a lot of pressure on marketing executives, entrepreneurs, and CEOs. They find themselves overwhelmed, not only because of the number of issues that they're dealing with on a daily basis, but also because of the time they put into marketing. Hiring a pro-team takes a tremendous amount of pressure off, so you can finally relax and focus on what you do best.