LIS'N NATURALLY HEALTHY HAIR & BODY
Lis'n came to us in tears. The entire brand had been taken hostage and they were at wit's end. She had no rights to her previous art, so we had to start over from scratch. We were happy to do so, as the previous brand was technically "acceptable'" but lacked heart and was appealing to the entirely wrong audience.
Not only did NLC help Lis'n define who they were and capture the heart of their natural product line, but we also helped them evolve and rename the company to Lis'n Naturally Healthy Hair & Body. We rebranded, repackaged, created an extensive social library, created 3-D imagery, videos, brand governance, architecture, updated infographics, and generated an entirely new way to market to the salon consumer. We collaborated with all the vendors, coordinated printing, etc. and Lis'n was able to rest easy knowing they own their art and production was being managed.
The result? Growth of 27% in the first 9 months, growth which has continued and expanded even through the traumas of 2020. They are currently in the midst of a phenomenally successful pivot to a more direct-to-consumer model for their body line.
Amazing. That is what a killer brand and partnership can do!
QUALITRU SAMPLING SYSTEMS
International aseptic liquid sampling tool provider, QualiTru Sampling Systems, came to NLC seeking small graphic illustrations. Over time, we have become their primary branding company, handling their social media, collateral, and trade show presentations.
Not only have we provided literature, catalogs, and flyers in multiple languages, we've redefined the brand to appeal to their three major audiences through specific brand style modifications and brand architecture.
We have dedicated a team to their happiness and to ensure that each product that leaves our office meets the criteria that they have dictated. Our extensive Q&A process has helped us perfect content release in a world driven by metrics and data. We are honored to serve them and are excited to see how much they expand in the coming years.
VILLAGE TILE RESOURCES
Texas-based international tile distributor that caters to a very high-end clientele. His customers expect the best and he needed a website that represented luxury and taste. He also wanted to nod to his artisans. Our designers did the research and developed his iconic gem which represented the village and the cultural religion of his providers.
​
The website that was developed was meant for conversion. With multiple feature pages, samples, and visual applications, he was able to show his product easily to his client base.
​
This is the third business we have branded for this gentleman and each has grown exponentially and then successfully sold. He will attest that branding made the difference. He is always certain that his brands are ready before launch so that he pops into the market as if he has been around and established for years. Smart.
JOYFUL SPACES AZ
The CEO behind the rapidly growing Joyful Spaces Arizona is a dear friend of our founder, Rebecca Rausch. She came to us knowing exactly the "feel" she wanted. She asked for a brand that was light, airy, colorful-but softer colors, an implied desert nod, modern, clean and welcoming. She felt that the service she provides brings peace and joy to her clients and she wanted that captured in how she presented her brand.
​
Done.
MOSQUITO MINNESOTA
MosquitoMN is a start-up that provided service to a member of NLC. Afterward, during a short conversation, it was discussed that they have a fantastic offer, but the brand could use some work. They immediately took action and in a short amount of time had a definitive brand look and style that is by far superior to the competition.
Their website both educates and sells to more than just homeowners; it shares how their formula has benefits beyond just mosquitoes and engages clients as a pest control resource for many venues.
TOTAL PET WELLNESS
The new owner of a respected local veterinary clinic came to us via referral needing a full rebrand, including a new name. Since that time, we have developed an inclusive moniker that will allow her to broaden her offer base, a defined and implemented solid brand style, signage, collateral, email signatures, and website. We even have had some input on the redesign of the building itself to make it more efficient and in brand with the rest of Total Pet Wellness.
This is a fun, heart-centered brand that we hope to work with for many years to come!
​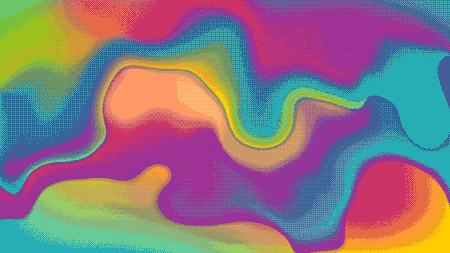 At NLC, we meet your business challenge head-on and work collaboratively to create a sustainable competitive advantage, repetitive customers, and a very happy you.