Neon Lizard is a one-stop, full-service graphic design and marketing agency. We had the pleasure of working with Rebecca and her team to develop a brand design for the Scott County FAST-TRACK Challenge. For 5 years, they have seamlessly coordinated the branding and marketing process for our entire event. From the development of a logo and website to the creation and implementation of our social media strategy.
We are very pleased and impressed by the quick turnaround and consistent responsiveness. While the company serves many corporations, agencies, and individuals, they always treat us as though we are their only and most important client. If you are looking for a creative design and approach with excellent customer service, we would highly recommend Neon Lizard Creative!
—
Stacy Crakes and Jo Foust
Scott County First Stop Shop &
ON REVEAL OF WEBSITE
"I'm so in love right now... OMG. My heart is full. Looks sooooooo perfect, everything I ever imagined and BEYOND, WOW. Great work!"
AND FROM JSA's CLIENT
"Hi Ingrid. This is Linda W, Don's wife. He gave me the link to the website for your new business. Just wanted to tell you I love the site and the business model and I wish you boundless success. You have a brilliant thing going and Neon Lizard created a perfect, fresh look and feel! Bravo to all of you.
I have been working with Rebecca for a few years now. When I first met her, we were going through a website update with a new look and new colors and I needed help figuring out how to pull that look through to the rest of our marketing materials. I now have a Branding Board that hangs on the wall in my office with guidelines for anything I do visually in my marketing. It is the best tool I have to do my job. Beyond that, Rebecca has created for us business cards, postcards, posters, updated all of our products, logos, and much more. I recommend NLC because they are creative, thorough, fast, effective, responsive, and easy to work with.
FARM TO FASHION MAGAZINE REVEAL:
​
"Oh my gosh! Oh. My. Gosh. This is beautiful! It looks like Allure! I just want to read it! It looks so interesting! I love everything about it. WOW. Oh my gosh. I just have to cry. I just can't even believe it! Love it. Look at that. That is fantastic! I just love everything you have done. It looks like a real live magazine! Holy Smokes!
P: Where is Nate? A: Nate? P: Yes! He's the one that recommended NLC! Wow. I never dreamt for one minute that you'd have this ready already. It is… just... oh my gosh. I just can't quit looking at it. I just can't believe it. It is just amazing. Thank you! Hugs hugs hugs.
The team at Neon Lizard Creative has been instrumental in the immediate growth of our online presence. In rolling out multiple new niche products to a very specific industry, their creativity, in both writing and imagery creation, have ensured our print and online presence messaging is consistent and our branding is of superior quality. They are timely, efficient, very dependable and affordable! I highly recommend Neon Lizard Creative for all your marketing needs!
Rebecca and her team at Neon Lizard are absolutely AWESOME! I was in need of a graphic designer for my new business and Neon Lizard stepped up and knocked it out of the park. I can't say enough about Neon Lizard Creative. They have been there every step of the way and the designs they create are perfect! They really take the time to learn who you are as an individual in order to create the company around your individuality and what you stand for! If I could give them a million-star rating, I would. I am excited to continue to work with Neon Lizard for future needs for my company!
I couldn't be more thrilled with the outcome of my brochure and collateral! Neon Lizard made the process so simple and painless. I love how they incorporated my style into the brochure and made sure that my branding was consistent with my website, business cards, etc. The 1st draft was almost perfect, which says a lot about their design abilities and technique going into a project (this also saved me a lot of money, so I am doubly appreciative!). When the design of the brochure was finalized, Rebecca lined up the printer (after shopping it with several outfits first) and monitored the project to make sure it turned out the way it should. I will definitely be using NLC for future projects. Thank you!!!
I met Rebecca when Laser 1 made a decision to re-brand and change its image from local to global. Rebecca's challenge was to create the entire visual package from logo/brand, internet banners, all internal and external corporate graphics, including brand textures. Her intensity and enthusiasm were unprecedented. Rebecca's biggest asset is her innate understanding of her client and objectives. We are very proud of the new brand and benefit from it almost every day. I am highly recommending Neon Lizard Creative to any business that is considering brand and image improvement.
Neon Lizard is a phenomenal talent and I would highly recommend them. We were looking to update our corporate image and needed a new logo and branding strategy. Instead of returning to the large, well-known agency we worked with in the past, we chose to use LinkedIn to see what talent was available. We reviewed many portfolios but felt Neon Lizard's body of work was impressive and most similar to the objectives we set. Rebecca exceeded our expectations! Next, we asked to design a new corporate website. We gave her total design freedom. Again, her work far exceeded our expectations and we plan to use her exclusively for all our design and branding initiatives going forward. NLC brings fresh ideas, works fast, and is cost-effective. NLC will not disappoint. NLC is the "Best of the Best." They can do it all!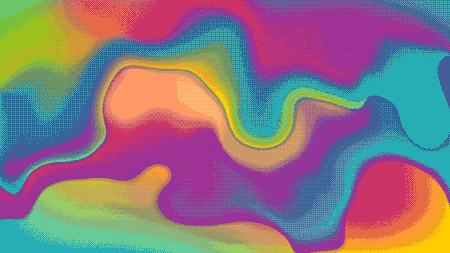 We don't take service lightly. We are committed to being adaptable, scaleable and prompt so that you can get on with your business.