P

r

i

nt

+ tra

d

itional market

i

ng
With the invention of Microsoft Word and DIY software, print design is available to all. Sadly, the quality of design has plummeted. The good news is that it is easier than ever to stand out and grab attention!
PRINT DESIGN IS ALL ABOUT HEIRARCHY
​
Print is the original UX/UI. The way a person reads is the driver behind how the information should be laid out. Color, quality, and content are all key players in keeping your client's apt attention. A great design intuitively intrigues, humors and educates to further interest in what you have to offer. Just like digital, your brand design, presence and message must jump out and catch the eye, then your content can lead the way.
​
​
Print + Traditional Marketing services:
Print + Traditional Marketing
//Corporate Collateral
//Print Advertisement
//Brochures + Direct Mail + Flyers
//Catalog/Magazines/Books/Menus
//Promotional Materials
//Packaging + Point of Sale
"If you think a good brand is expensive, you should see the cost of a bad one."
​
Print is not dead. We promise. In fact, it is very much the Lazarus of marketing. Quality design in the corporate realm is a must-do. Too many businesses are trying to make Word act like Adobe, and it shows. Professionals pay for professionals.
There is something special about the feel of a beautifully printed catalog or brochure.
​
Many companies are reviving the snail-mail Thank You card, annual reports, and multipage brochures. These are a great way to combine story with products, plus keep the reader focused, no distractions! Plus, these can also be digitized for dual use.
​
​
MARKETING MATERIALS
Print ads or digital ads, "great design is great design." A well-curated brand carries the load, while wit and copywriting drive the action. Having a creative and innovative team who can cleverly approach a product or service promotion is key to the consumer taking the next step of visiting your website or picking up the phone.
​
Marketing materials that further the brand strategy and complement what your client persona experiences via your website design, simply undergird the brand design and identity, strengthening the positive affinity for your company. Print can be a powerful branding tool if done well. Lack of consistency or poor production can cause confusion, dampen enthusiasm, and can even repel a potential client. Your marketing materials need to be just as effective as your website and just as much attention paid to design quality and production. Invest in your presence.
PACKAGING, PRODUCT + POINT OF SALE
Almost every product needs a package of some kind. It's a known fact that a well-designed product and point of sale display can make the difference between love and indifference. We get that.
​
Our team excels at creating proofs and mockups so that you can be certain your art will resonate with your buyer. Whether it is the messaging at the checkout stand or the skin of the product itself, mockups can save a fortune and allow you to test which design sells best.
​
This was an actual product skin we did so that the client could sell a variety of design styles without the cost of manufacturing.
​
Creating realistic proofs is an ingenious way to save money and test client response to products and packaging before investing in actual production.
BROCHURES + DIRECT MAIL + FLYERS
​
Short, to the point and quick. Sounds like a win to us! Brochures are still a practical item for take away information. Direct mail and flyers are both "novel" now when they are received in the mail. The digital realm has emptied our mailboxes and prospects are more likely, now more than ever, to pay attention.
​
Print produces tangible products that are around long after you clicked delete on all those emails. A coupon gets put in a purse or the discounted oil change gets popped onto the fridge. The handwritten card produces an emotion and the travel catalog sits on the coffee table for you to peruse and dream while waiting for the commercials to pass.
​
Print still works. Don't underestimate it.
Contrary to popular opinion of the digital realm, print is gaining a resurgence. With so much in our email and our feed, a direct mail piece in our empty snail-mail really can stand out.
CATALOGS + MAGAZINES + BOOKS + MENUS
Many believe that people will not study a catalog or read a magazine, but we beg to differ! Multipage projects can be dual purpose, both print, and digital. It allows one to study the content without the constant interruption of ads and emails, then go online via a Flipbook link, type in the desired page number, and click! That click prevents 20 others as it takes you directly to the product-buy page.
Magazines are also a great way to inform your client, tell stories, promote affiliates or products, and are even more multipurpose than brochures.
​
Menus, books, and more are still staples in business. Just because the digital realm is louder and more talked about, the stoic printed item is still just as powerful.
PROMOTIONAL MATERIALS
Don't forget the promotional materials! We often handle procuring hats, clothing, cups, pens and more for our clients. The tchotchkes we all pretend to hate are very popular with certain demographics. Admit it, that crystal phone holder could come in handy! If it works with your brand and brings a smile to the face of your client, it is money well spent.
​
However, like all the parts of your brand identity, it is important that the item aigns with your values and purpose and does not conflict with your core messaging.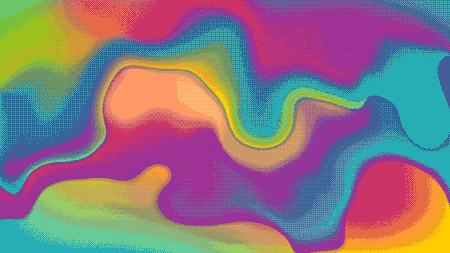 Whether you need a full rebrand or a virtual creative director to lead the team the right direction, NLC has the chops to keep you moving forward and seeing a positive return on your investment.