Energetic, engaging, and fun, Rebecca brings life to brand marketing. Equating love relationships to the customer journey, Rebecca teaches the core elements of an impactful brand in a way that can be understood by all.
This chick believes infusing love into your brand can positively impact everything.
Founder & CEO Rebecca Rausch has discovered the secret to raving fans and repeat clients and she wants the same for you.
________________________
​
Thirty years as a designer, yes, the big 3-0. I was good, I knew it, but I also knew there had to be a better way to serve my clients rather than just taking orders like a burger joint.
When I began Neon Lizard Creative in 1998, it was just me, working off my kitchen counter. I designed in between raising 4 kids and homeschooling and about lost my mind... but one thing I always prided myself in, was doing business the old-fashioned way.
​
I shared my values and provided not only branding + marketing, but also whatever my client needed. I needed to prove there are some still worthy of trust.
Then, five years ago, the industry began to shift, and my eyes were opened to a more sustainable and practical method of doing business that could change the world. More than old-fashioned service; it went deeper and not only included the golden nuggets of my favorite influencers but my own experience and expertise as well.
​
This new awareness caused me to become a "fearless brand evangelist, preaching the good word about The HEART Principle and Foundational Branding." These integrated methods work wonders. Just ask any of our loyal, repetitive customers, who joyfully return time and time again. However, there is more to it than just that. Brands have power and have an obligation and responsibility to use it.
Defining who you truly are.
Rebecca Rausch has had some "life" happen on occasion. Put it all together and it would make a very intense lifetime movie and what should be a questionable ending.
________________________
​
Drugs, games, guns, abuse, assault, rejection, and depression. Any of these things can take you out, ruin your future and cause a life full of misery.*
Or not.
​
Rebecca shares stories of her life and the traumas and dramas that made her who she is today. She sprinkles it with experiences with which we can all identify. Some funny, some not so funny, but all memorable.
​
In the end, your audience will be empowered, thoughtful, and impacted by the journey we all share.
​
*Potential tears and trigger warning.
​
Example story:
​
Life's a load of crap.
My husband was living in Minnesota seeking a job as I stayed behind with our kids; Christopher-1, Hailey-3, and Brandon-5. It was a gorgeous Arizona day (as always) and I had me a craving for some bourbon chicken.
​
Now, going out in public with three active kids under 6 proves to be a challenge on the best of days, but I was determined to have some chicken in my future. I loaded up the kiddos, all freshly diapered (as applicable of course), clean and presentable. As we drove to the restaurant, I did my usual speech about behavior and manners, of which the children all happily agreed. They loved going out to eat.

TGI Friday's had umbrellas for the drinks, which always made for a special occasion. Oh, it turned out special all right...
Love metaphor in the context of creating a powerful and impactful brand that creates raving fans.
AUDIENCE: Business owners, entrepreneurs, marketing directors, visionaries + This is not about one avenue of marketing and design, it is about many.
​
We all have history. We all have pain and tragedy. Do you define yourself in context of the pain? Step back and embrace who you really have become.
AUDIENCE: Primarily women, girls over 13 yr, victims of abuse, violent crime, painful history and men who have also suffered the same.
​
OK, not really but I have my speech all ready to present. Hide and watch, I'll be on that stage within 5 years!
In-person, one hour-long speech on marketing and brand importance. Great reviews with about 30+ attendees.
Business Network International
In person, multiple feature presentations over a period of 5 years.
How to retain your clients via relational marketing vs. transactional. Short but sweet speech on taking your client relationships to the next level.
Manufacturers Alliance Group
In-person engagement training on how to build a relational business relationship by using the golden nuggets shared by the best influencers.
Listen to Clover & Kind owner and entrepreneur, Amanda Ferris, interview Rebecca about the importance of branding with HEART. Brands have the power to impact society, does yours?
Great drive-time fun as Beard man and Rebecca banter back and forth with some really interesting content!
Get on the show! curphy@acsexec.com
Contact Rebecca today to have her be on your podcast or speak at your event.
Contact Rebecca today to have her be on your podcast or speak at your event.
Contact Rebecca today to have her be on your podcast or speak at your event.
Contact Rebecca today to have her be on your podcast or speak at your event.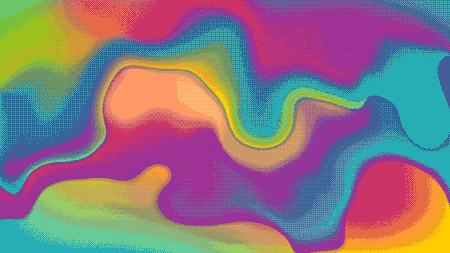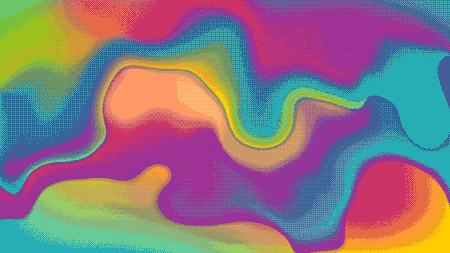 Stay tuned for the book, "Catch the Eye and Grab the Heart" due out in 2021 as well as follow up webinars and free mini-classes. Mastermind classes are scheduled for 2022.