Contact us now and let's make your brand the authority of your industry and attract the most desired clients.
IMPRESS YOUR AUDIENCE
Video, slide shows, infographics and more, there is nothing more painful for the entrepreneur or corporate executive than to take 8 hours to cultivate a presentation when their other work is piling up. Let NLC help you impress your audience and communicate your message professionally and in brand.
Other Services offered:
//Presentations/Slideshows
//Video
//Infographics
//Trade Shows + Pop-Ups
//Environmental Design
//Outdoor + Large Format
//Guerrilla Marketing
//Employee Brand Workshops
PRESENTATIONS:
Google Slide/PowerPoint+, Simple Animation, Doodle Animation
Rather than use rote facts to speak to your audience, try using well-crafted slide presentations that follow the storytelling model and professional visuals. It is vital to engage, move, and bridge the gap between you and your listener.
​
We create custom, branded templates for businesses. This not only assures that you appear very professional but also creates consistency for your team demonstrations.
​
We also create Zoom backgrounds and other visual elements to construct a fully cohesive brand wherever you present online.
​
SPEAKING ENGAGEMENTS • CONFERENCES • ONLINE PRESENTATION • BUSINESS PITCH • TRAINING • EMAIL • INSTRUCTIONAL • ROTATING OFFICE TV SLIDES
VIDEOS
Life is too busy to read long product descriptions or sort through services. The modern customer wants to see the product in action. Video is one of the most important marketing methods since so much can be shared in a short amount of time.
​
NLC can create videos from scratch or use foundational art to animate and promote your product. Imagine being able to showcase your product with this type of visual. Talk about conversion!
​
SOCIAL MEDIA • GIFS • INSTRUCTIONAL • PRESENTATION • WEBINAR • TRAINING • SPEAKING • CONFERENCES • EMAIL
say they would share a branded video with their friends if it was entertaining.
Let us create a fun entertaining video for you to encourage social shares. Emotions + social shares can increase traffic to your site.
INFOGRAPHICS
Some people are audible learners. Some are visual. At NLC, we believe you need to create different types of delivery to address the variations of educational bias.
A great infographic is a work of art. If you have too much information or too many colors — it becomes busy and unreadable. Your audience wants an easy-to-read, easy-to-follow flow of information that is memorable.
The sweet spot is when your typography and content provide an "aha" moment or have a significant emotional impact.
​
EDUCATION • TRAINING • DECOR • EXPLANATION
​TRADE SHOW + POP-UPS

Working in large format is a special skill set. Our artists have years of developing massive, yet simple, large format pieces. One would be shocked at the complexity of some of the booths out there, but our team of pros won't bat an eye. They adore doing them and know how to get you noticed.
​
PULL-UP BANNERS • HANGING BANNERS • TENTS • HOCKEY WALLS • FLAGS • TABLETOP • INTERACTIVE • LARGE OR SMALL
​ENVIRONMENTAL DESIGN
As part of the brand build, consider having your office reflect the brand elements and messaging through corporate office design and environmental graphics. Whether you display a mission statement, or simply use branded wayfinding signage, environmental design can build awareness and clearly dictate your values.
Environmental designs also create positive vibes and deepen team connections, giving energy to what may be a static and typical, boring office space. We'd be happy to make suggestions!
​
WAYFINDING SIGNAGE • INTERIOR DESIGN • ENTRANCE DECOR
GUERRILLA MARKETING
We have endless ideas on how to take your brand to the environment. Whether it be through guerrilla marketing of oversized items, humorous strategy, or the side of a bus,
we love exploring how to get attention.
​
We have created giant flip-flops, 30' boardshorts, giant flowers, Instagram photo walls, freestanding displays, and much more.
​
Contact us to explore ideas and make your statement!
OUTDOOR + LARGE FORMAT
Large format design is an often misunderstood visual medium. Billboards and giant banners must be dynamic, larger-than-life, yet simple. Signage must be durable. Promotions must have longevity or informational agility. Each requires an element of design restraint and message clarity.
​
Knowing the balance of information is key for maximum impact. Deciding which of the large format mediums to use is also important. It is not an inexpensive venture but can have incredible success and create sustainable awareness.
​
LARGE FORMAT POSTERS • BILLBOARDS • SIGNAGE • MONUMENT DESIGN • WINDOW DISPLAY • EXTERIOR WALL/BUILDING DECOR
and some people think branding doesn't matter!
It takes 5 to 7 impressions for people to remember a brand.
Color improves brand recognition by up to 80%
73% of consumers love a brand because of its helpful customer service.
Presenting a brand consistently across all platforms can increase revenue by up to 23%.
1/3 of the world's top 100 brands include the color blue in their logos.
72% of the best brand names are made up of words or acronyms.
Brands with poor company branding pay 10% higher salaries.
Over 70% of brand managers consider building an audience more important than converting sales.
89% of shoppers stay loyal to brands that share their values.
Brands that blog generate 67% more leads.
EMPLOYEE BRAND WORKSHOPS
Train your employees about your brand values, governance and The HEART Principle so they can implement its wisdom via every post, internal document, client interaction and sales call. Our fun 2-3 hour interactive workshops include... read more >
HIRE A VIRTUAL CREATIVE DIRECTOR
​
Young inexperienced design team? No dependable brand leadership? You want help but need to keep it in-house?
Retainer-based, 3-month minimum, Senior Creative Director acts as a consultant to your internal team to assure that your brand is being implemented with maximum impact and... read more >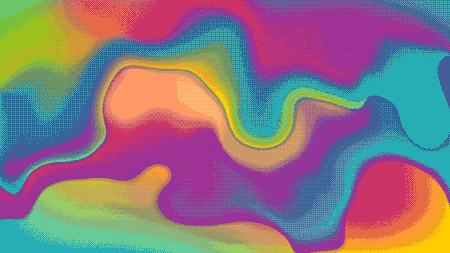 Too often we think in limited terms. When you truly embrace your brand and delve into thinking outside of the norm, there is joy and unlimited possibility.