Client: Lis'n Naturally Healthy Hair & Body
Industry: Beauty, Skin, Hair
Services provided: Branding, Logo, Strategy, Marketing, Graphic Design, Package Design, Print, Social Media, Video, Web Design
New logo, new packaging, new supporting elements and art style. This brand went from zero to flourishing in less than 9 months. We had our artist create 3-D models of each product so that we had the best representation of the labels and could move art about without having to hire repeated photography sessions.
This natural-based product now screams warmth and eco-friendliness. It is a dream to promote and the client has all the art accessible to share with her team. Her style guide provides strict brand guidelines so that she feels confident her internal team stays within the scope of the brand.
Previously, the client had been advised to hand out multiple brochures to the salons to which she sold her product. Most of which were very likely "round-filed," likely never being seen by salon customers.
Upon discussing this method during her first strategy session, we discovered that the owner had hundreds of stories to share collected over 30 years of cutting hair. She had tips and tricks, charities, and people she wanted to highlight. It was clear that she needed a platform to voice her heart and share it with the world.
So, we gathered information and created an absolutely gorgeous, news-stand-worthy, beauty magazine that could hold all of her memories and education yet also serve to promote her products.
The magazine was handed to salon clients during their hair services. It was such a hit that Lis'n often had to resupply the salons. The patrons asked to keep the magazine time and time again. We also repurposed much of the art into her social feeds and blogs. Now, that is an incredibly effective use of print.
The holidays are always full of promotions, Lis'n needed to stand out on an entirely different level from the competition.
We positioned Lis'n to be a leader, not a follower. The video to the left served that purpose. We repurposed it across platforms to gain the most visibility and versatility. Email, social, web... you name it; if it could handle a video, we shared to it.
Canva, Crello, Spark, and more are all fabulous software that help the lower-level business tier get their brand out into the world. However, if you truly want your brand to stand out, be noticed, build recognition and be instantly recognizable, then a custom-curated library is by far preferred.
NLC created a custom family of templates, defined market segments and designed to appeal to each… all while staying solidly in brand.
We scheduled and posted in such a way that Lis'n was constantly present, but never annoying. This set of posts were very successful as a Lis'n awareness campaign. The first step to converting the viewer to a customer and stimulating growth.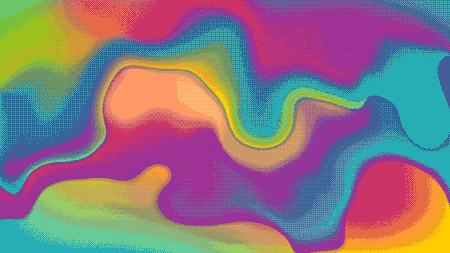 There are two types of people: Those who come into a room and say, "Well, here I am!" and those who come into a room and say, "Ah! There you are!"
— Frederick Collins
​
Which one are you?